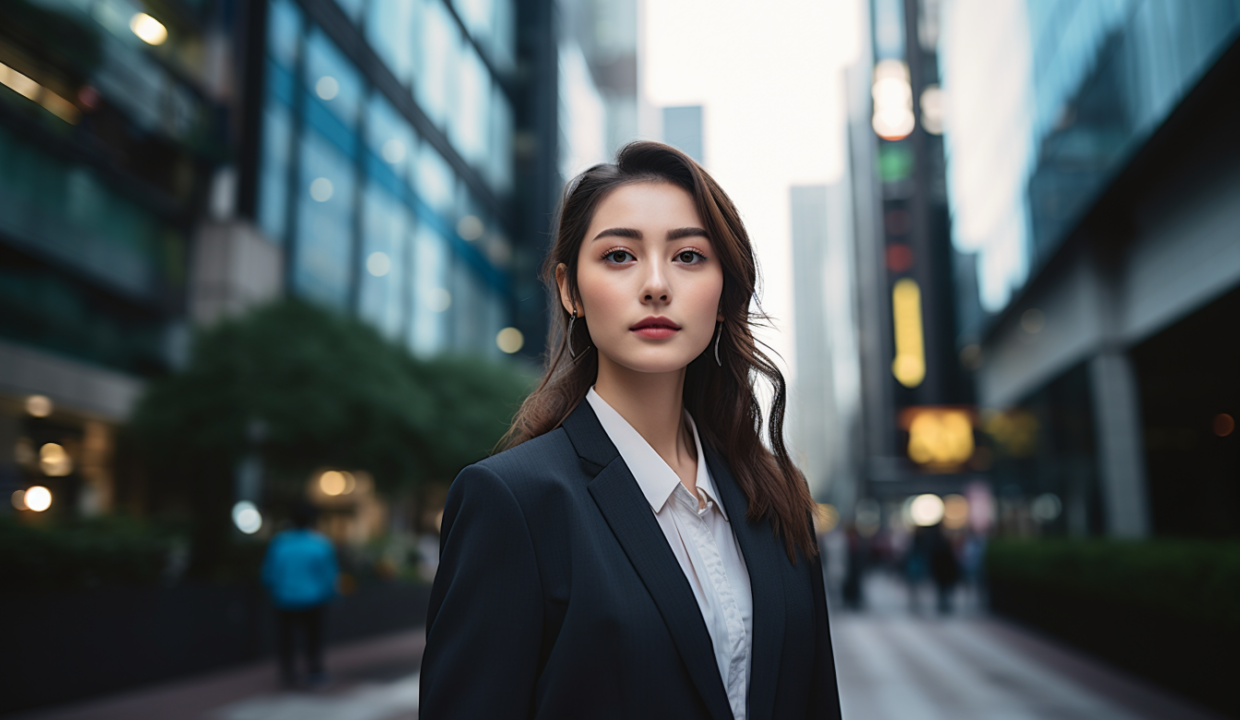 What's the Average Salary in Japan for 2023?
Japan, a significant player in the global economy, is widely recognized for its robust automobile industry and its ability to adapt to changing market trends. This vibrant nation, with its unique blend of tradition and modernity, offers a rich cultural experience and a high standard of living. For expats considering a move to Japan or those already residing there, understanding the country's salary landscape can be invaluable. This article delves into the average salary in Japan for 2023, providing insights that can help you plan your life in this fascinating country more effectively.
Delving into the Average Salary in Japan
The average salary in Japan is shaped by various elements, including the location of the job, the level of work experience, and the level of education. According to Salary Explorer, a typical Japanese employee earns an average monthly salary of approximately 515,000 JPY (or about 3,794 USD). This figure takes into account additional benefits such as housing and transport.
Salary Range in Japan
In Japan, the average monthly salary for employees can span from approximately 130,000 JPY (958 USD) to 2,300,000 JPY (16,944 USD). It's crucial to note that the upper range of salaries signifies the highest average, not the maximum salary that Japanese individuals can earn.
Median Salary in Japan
The median salary in Japan for 2023 stands at 471,000 JPY (3,470 USD) per month. The median salary is a value that separates the working population into two equal halves, indicating that 50% of Japanese people earn above the median income, while the other half earn less.
Minimum Wage in Japan
Japan typically adheres to a 40-hour workweek, and the minimum hourly wage for workers is determined by each region's Regional Minimum Wage Council. As of April 1, 2023, the current national weighted average minimum wage in Japan is 961 yen. Tokyo workers, earning the highest minimum wage in Japan – about 985 JPY (8.5 USD) per hour – find themselves in a position comparable to workers in other high-income international cities like Hong Kong and Seoul.
Factors That Shape Salaries in Japan
Four key factors play a role in determining salaries in Japan:
1. Region
Tokyo offers the highest average salary in Japan due to its large business market and the presence of many big corporations. It's followed by cities like Yokohama and Osaka.
| City | Average Salary/Month |
| --- | --- |
| Tokyo | 574,000 JPY (4,229 USD) |
| Yokohama | 564,000 JPY (4,155 USD) |
| Osaka | 555,000 JPY (4,089 USD) |
| Nagoya | 545,000 JPY (4,015 USD) |
| Fukuoka | 526,000 JPY (3,875 USD) |
| Kyoto | 505,000 JPY (3,720 USD) |
| Kawasaki | 495,000 JPY (3,647 USD) |
| Saitama | 486,000 JPY (3,580 USD) |
| Hiroshima | 476,000 JPY (3,507 USD) |
| Okinawa | 390,000 JPY (2,873 USD) |
Average Salaries by Region
2. Education level
The average salary in Japan increases based on one's educational qualifications. The higher an employee's qualification, the more money they earn.
| Education Level | Salary Increase |
| --- | --- |
| College or Diploma | 17% more than High School |
| Bachelor's Degree | 24% more than College or Diploma |
| Master's Degree | 29% more than Bachelor's Degree |
| Ph.D. | 23% more than Master's Degree |
Average Salaries by Education Level
3. Experience level
Another key factor in determining an employee's net income in Japan is their work experience. Generally, employees earn a higher salary if they have more experience.
| Years of Experience | Salary Increase |
| --- | --- |
| Less than 2 years | Starting Salary |
| 2-5 years | 32% more than less than 2 years |
| 5-10 years | 36% more than less than 5 years |
| 10-15 years | 21% more than less than 10 years |
| 15-20 years | 14% more than less than 15 years |
| Above 20 years | 9% more than less than 20 years |
Average Salaries by Experience Level
4. Industry
The average salary in Japan is further influenced by the job sector. Different industries offer different salaries for working professionals.
| Industry | Average Annual Salary |
| --- | --- |
| Medical and Health Care | 9,220,000 JPY (67,921 USD) |
| Science and Technical Services | 8,270,000 JPY (60,923 USD) |
| Real Estate | 6,990,000 JPY (51,494 USD) |
| Education | 6,550,000 JPY (48,252 USD) |
| Finance and Accounting | 6,360,000 JPY (46,853 USD) |
Average Salaries by Industry
Salary Increment in Japan
Employees in Japan receive an average salary increment of about 8% every 16 months. This increment may vary based on industry and experience level.
Highest and Lowest-Paying Professions in Japan
The average net income varies based on job roles in Japan. Dentists, Chief Executive Officers, Chief Financial Officers, Attorneys, and Dietitians are among the highest-paying professions. On the other hand, Waiters, Customer Service Representatives, Automotive Mechanics, Nursery Teachers, Call Center Representatives, Retail Cashiers, and Human Resources Officers are among the lowest-paying professions.
Economic Outlook for Japan
Japan is the world's third-largest economy after the USA and China, at 5.39 trillion USD. There is a strong presence of top businesses, especially Japanese-origin companies like Sony, Honda, Nikon, and more. In fact, there are 53 Fortune Global 500 companies headquartered in Japan.
However, the Japanese markets took a hit during the pandemic. As of 2023, the market seems to be recovering, and the outlook for jobs in Japan is positive and growing. This offers great opportunities to earn higher salaries for job seekers who can speak the Japanese language. But if they have high-demand skills, like English communication and technical knowledge, they don't need to be proficient in the Japanese language.
Conclusion
Living in Japan can be a rewarding experience, especially for expats. The cost of living, which includes housing, can be quite manageable, especially when considering the average salaries in the country. For instance, the minimum salary ranges between 30,400 JPY to 39,600 JPY (224 USD to 292 USD) per month, which can cover basic living expenses.
However, it's important to note that the cost of living can significantly increase in metropolitan areas or for those seeking a more luxurious lifestyle. This article provides an overview of the average income in Japan, taking into account various factors such as region, education level, and industry. This information can be particularly useful when budgeting for living expenses, including housing.
Whether you're considering moving to Japan or already living there, having a clear understanding of the salary landscape can help you make informed decisions and plan your life in Japan more effectively.